Treatment Affiliates
Hynes Recovery Services is honored to be collaborating with some of the top eating disorder facilities in the country. To learn more about their comprehensive services, please click on the logo preceding their program summary.
Advanced Recovery Systems is an integrated behavioral healthcare management company focused on providing patient-centered care in an environment that empowers and aids individuals on their path to recovery. Advanced Recovery Systems' adolescent and adult addiction, substance abuse, eating disorder and mental health treatment facilities strive to integrate the highest quality of care and evidenced-based therapeutic models in treatment programs around the country.
Each patient treated at an ARS facility has the opportunity to benefit from a unique treatment model entitled the 10/10 Therapeutic Experience. Once clinically appropriate, clinical staff will provide each patient with 10 individualized treatment sessions within 10 days. By quickly identifying faulty cognitions that produce maladaptive behaviors, they are able to tailor each patient's individualized treatment plan.
ARS facilities apply state-of-the-art approaches to address their patient's co-occurring disorders. They utilize a variety of evidence-based therapeutic approaches including CBT, DBT and EMDR. Patients and their families participate in psycho-educational groups to assist them in understanding addiction and their co-occurring conditions and symptomology. Additionally, they experience nutritional counseling, psychodrama, yoga, art, and interpersonal and equine therapies. This coupled with steadfast case management and comprehensive discharge planning helps to prepare their patients to be successful in recovery.
Advanced Recovery Systems provides detox, residential, partial hospitalization, intensive outpatient, and sober housing services across the United States. Their network of treatment centers includes The Recovery Village (Umatilla, FL), The Recovery Village at Palmer Lake (Palmer Lake, CO), Next Generation Village (Sebring, FL), Orlando Recovery Center (Orlando, FL) and Blue Horizon Eating Disorder Services (Winter Park, FL).
Behavioral Nutrition Inc. integrates a unique expertise in Behavioral Counseling and Medical Nutrition, to treat and support individuals who struggle with eating disorders and poor body image. In addition to individual outpatient services, Behavioral Nutrition offers Intensive Outpatient Programs (IOP) for Adults and Adolescents and a Partial Hospitalization Program (PHP) for Adults. The different IOPs include an Adolescent and Adult Anorexia & Bulimia IOP as well as a separate Binge-Eating & Compulsive Over-Eating IOP.
The intimate size (up to 7 patients) of the IOP and PHP groups enable patients to have an individualized approach to their eating disorder treatment with a more profound connection to the program and staff, promoting long-term recovery. Registered and Licensed Dietitians apply medical nutrition therapy to support patients' nutrient needs by first analyzing blood test results and weight patterns, providing individualized recommendations around specific foods and/or high-quality research-supported nutritional supplements. Emphasizing normalized portions and food combinations and introduction of new nutritious foods helps facilitate patient compliance and long-term recovery.
None of Behavioral Nutrition's programs use a food exchange protocol for meal planning. Instead, attention to detail is applied as dietitians review patients' micronutrient (vitamin and mineral/electrolyte) needs and deficiencies, macronutrient (caloric) requirements, food allergies/intolerances, food preferences, trigger foods, "safe" foods, access to food and food intake patterns. Behavioral Nutrition also prides itself on providing wholesome, nutrient-dense and organic snacks to its patients, as well as promoting financially sensitive recommendations around purchasing and preparing nutrient-rich meals.

Eating Recovery Center is an international center providing comprehensive treatment for anorexia, bulimia and binge eating disorder. Under the leadership of Drs. Kenneth Weiner, Craig Johnson, Emmett Bishop, Philip Mehler and Ovidio Bermudez, programs provide a full spectrum of services for children, adolescents and adults through Inpatient, Residential, Partial Hospitalization, Intensive Outpatient and Outpatient Services. Their compassionate multidisciplinary treatment team collaborates with treating professionals and loved ones to cultivate lasting behavioral change. To increase patient access to care, Eating Recovery Center provides additional centers of excellence for the treatment of eating disorders across the country in Northern California; Bellevue, WA; Greenville, SC; San Antonio, Dallas, Austin and Houston, TX; Cincinnati, OH, and in six Chicago, Illinois locations, Insight Behavioral Health Centers offer comprehensive eating disorder treatment, in addition to evidenced-based treatment for obesity and mood and anxiety disorders.
The Gaudiani Clinic offers expert outpatient medical care to people of all ages, sizes, and genders with eating disorders or disordered eating. The Gaudiani Clinic also offers thoughtful care to those who are recovered from an eating disorder. Dr. Gaudiani is one of the only outpatient internists in the United States who carries the Certified Eating Disorder Specialist designation and is internationally recognized as an expert in the eating disorder field. In her role as an expert outpatient medical doctor, Dr. Gaudiani can function as a patient's primary care physician or as an expert adjunctive physician as part of a multidisciplinary team. Through a collaborative multi-disciplinary approach, the Clinic cares for the whole person, in the context of their values. The Gaudiani Clinic also offers telemedicine treatment in numerous states throughout the country. In addition, Dr. Gaudiani offers professional services including private and group consultation, professional webinars, and presentations.
The Klarman Center develops treatment plans that are individualized for patients at each level of care and are based on a therapeutic contract. The contracts are created with the patient, in her own words, focusing on her treatment and life goals and are collaboratively shared with her family and the center's staff. This approach is effective toward meeting the challenges of life after being discharged. Treatment plans are continually monitored, discussed and re-negotiated as progress is made. Girls and young women are taught the skills to manage their physical and mental health and to change problematic behaviors by increasing their self-awareness. They develop healthy relationships with food and their bodies, whereby paving the way to recovery.
Comprehensive Treatment and Therapeutic Modalities:
Medical, psychiatric, psychological, and nutritional evaluation; monitoring of labs, vital signs, bathroom use, weight and physical health; nutrition education and counseling by a registered dietician; individual psychotherapy (three times per week); family therapy (one to two times per week); daily milieu and group therapy; expressive arts therapy; psychiatric and psychopharmacological consultation; impulse control and anger management training; social and interpersonal relationship skill-building; menu and meal planning, cooking and kitchen preparation; self-esteem and body image development; evidence-based treatment; academic assistance with tutoring for high school students and separate assessments for transition to college/return to college; specialized consultations for trauma and substance abuse; transition and discharge planning; restaurant outings, pet therapy, and Yoga.
Patient Support Network
The Klarman Center believes that family involvement is crucial to understanding the impact of the illness on a patient's and family's life and is essential to supporting her healthy recovery. They engage parents, siblings and loved ones in therapy, education and close communication to help realize this common goal.
The Renfrew Center, established in 1985 in Philadelphia, is celebrating its 30th Anniversary as the first free-standing residential treatment facility in the United States exclusively dedicated to the treatment of women with eating disorders. Renfrew provides a comprehensive range of services in California, Connecticut, Florida, Georgia, Illinois, Maryland, Massachusetts, New Jersey, New York, North Carolina, Pennsylvania, Tennessee, and Texas. Programs and services vary by site and include: Residential; Day Treatment; Intensive Outpatient; Group Therapy; Individual, Family, and Couples Therapy; Nutrition Therapy and Psychiatric Consultation. The Renfrew Center integrates relational principles and practice with the latest developments in the effective treatment of patients with eating disorders. Renfrew is a preferred provider for most health insurance and managed care companies and works with individuals to create a financial plan that meets the needs of each prospective patient. Renfrew's training programs have reached more than 25,000 healthcare professionals to date and are designed to enhance the knowledge and skills needed to treat these complex disorders.
Renfrew provides women suffering from anorexia nervosa, bulimia nervosa, binge eating disorder and related mental health problems, with the tools they need to succeed—in recovery and in life. Offering a warm, nurturing environment, Renfrew emphasizes a respect for the unique psychology of women, the importance of a collaborative therapeutic relationship, and the belief that every woman needs to actively participate in her own growth and recovery.
Decades of treatment experience and research has given Renfrew unique insight into the nature of eating disorders and other complex conditions that frequently accompany them, such as depression and anxiety. Renfrew helps patients restore physical and emotional health by understanding and dealing with the underlying causes of their disorders, making it possible for them to create a firm foundation for recovery, both in mind and body. To fully address the unique needs of each patient, Renfrew customizes each treatment plan and employs a skilled, multidisciplinary team that includes psychiatrists, physicians, psychologists, social workers, nutritionists, nurses, and other professionals—such as art, movement, and exercise therapists—all focused on helping each individual develop the tools she needs to succeed.
Silver Hill Hospital is a nationally recognized psychiatric hospital located in Connecticut. Silver Hill offers two residential eating disorder programs, one for adolescents ages 13-17 and the other for adults, for patients of all genders.
They specialize in the treatment of anorexia, bulimia, binge eating disorder, ARFID (avoidant/restrictive food intake disorder), rumination disorder, orthorexia and post-bariatric surgery eating disorders. As a psychiatric hospital, they are especially able to treat patients who present with serious co-occurring psychiatric problems, such as mood and anxiety disorders, substance use disorders, and personality disorders, along with the eating disorder symptoms. These co-occurring psychiatric disorders often drive and complicate eating disorder symptoms; treating these psychiatric disorders is essential for successful and lasting eating disorder recovery.
Patients can expect a comprehensive eating disorder treatment program, combining state of the art, evidence-based treatments with innovative, cutting edge therapies. Treatment is individualized to respect the struggles of each resident, delivered by a multi-disciplinary team of professionals, including psychologists, psychiatrists, dietitians, nurses and residential counselors.
Patients are provided with opportunities to learn balanced and stable eating and exercise patterns, develop greater behavioral and psychological flexibility, challenge unhealthy schemas and core beliefs, and develop a sense of self and values that extends beyond the demands of an eating disorder. Inpatient treatment is provided for those patients.
The eating disorder treatment program at Silver Hill offers a strong foundation in Dialectical Behavior Therapy (DBT). A core underpinning of their treatment approach - philosophy, principles and techniques - is derived from DBT.
SunCloud Health is a private outpatient treatment center for men and women struggling with co-occurring eating disorders, substance use disorders, addictions, mood disorders and trauma. Offering all levels of outpatient care to include individual and outpatient groups, Intensive Outpatient and Partial Hospitalization, SCH is able to work with patients for as long as they need in order to address all aspects of their recovery. SCH is owned and operated by Kimberly Dennis, MD (aka "Dr. Kim"), formerly CEO and Medical Director of Timberline Knolls. Dr. Kim is nationally known and respected for her work in treating anorexia, bulimia, binge eating disorder, compulsive overeating and orthorexia. She and her team understand how co-occurring disorders may contribute to the development of an eating disorder. SCH also understands that pain and trauma is often at the root of most eating disorders and addictions, and its treatment model is designed accordingly.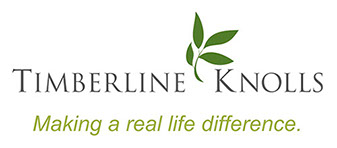 Timberline Knolls Residential Treatment Center is the leading program for women and adolescent girls struggling with eating disorders, addiction, trauma, mood and co-occurring disorders. Their philosophy centers around providing individualized, evidence-based treatment that restores a woman's mind, body and spirit. Staff are renowned for their compassion and focus on each woman under their care, meeting her wherever she may be in her recovery. In the residential setting, women have time to go beyond treating just the symptoms, allowing them to begin to work through underlying triggers and trauma, and build recovery skills that will stay with them long after they leave. As part of their goal of lifelong recovery, Timberline Knolls works with each resident to find continuing care options. They have a rich and vibrant community of alumnae who have formed deep, lasting relationships. Timberline Knolls provides a safe and secluded beautiful 43-acre campus located in the suburbs of Chicago. They also offer a Christian treatment program for residents requesting it. Residential treatment at Timberline Knolls can make a real-life difference.
Veritas Collaborative is a specialty hospital system for the treatment of eating disorders. Providing a range of services for individuals of all ages, Veritas offers inpatient, acute residential, partial hospitalization, intensive outpatient, and outpatient levels of care. Accredited by The Joint Commission, Veritas Collaborative delivers individualized, evidence-based care in a gender-diverse and inclusive environment. Multidisciplinary treatment teams – made up of physicians, psychiatrists, dietitians, culinary professionals, therapists, nurses, and skilled therapeutic assistants – aim to equip individuals and families with skills to continue recovery in the home environment.
At every turn, Veritas Collaborative's focus is on ensuring that each patient's plan of care is cohesive, attainable, sustainable, and geared toward long-term recovery. They are determined to drive a new standard of care in eating disorders treatment so individuals and families can thrive. The hospital system's founders were intentional about choosing the word "collaborative" in its name, believing that when we work together, we save lives. It is vital that the recovery process involves a collaborative community of care -- patients, families, providers, communities and the resources and talents of the entire field of eating disorders.

Walden Behavioral Care is New England's leading provider of treatment for eating disorders, serving more than 15,000 individuals since 2003.
Walden offers the region's only full continuum of care at all levels – inpatient, residential, partial hospitalization and intensive outpatient – for both adolescents and adults of all genders. Specialization areas include Anorexia, Bulimia, Binge Eating Disorder, Avoidant/Restrictive Food Intake Disorder (ARFID), and Other Specified Feeding or Eating Disorder (OSFED).
Treatment is centered on various evidence-based therapy and skills-based training, including Family-Based Treatment (FBT), Cognitive Behavioral Therapy (CBT) and Dialectical Behavior Therapy (DBT), proven to deliver positive outcomes.
Additionally, Walden has a psychiatric hospital and outpatient treatment practice concentrating on various areas of mental health, including the treatment of mood disorders, dual diagnosis, addictive disorders, depression, anxiety disorders, and post-traumatic stress disorder (PTSD), among others.
Locations include:
Waltham, Mass. (inpatient, residential, partial hospitalization, intensive outpatient)
Amherst, Mass. (partial hospitalization, intensive outpatient)
Braintree, Mass. (partial hospitalization, intensive outpatient)
Milford, Mass. (partial hospitalization, intensive outpatient)
Peabody, Mass. (partial hospitalization, intensive outpatient)
Worcester, Mass. (partial hospitalization, intensive outpatient)
Vernon, Conn. (inpatient)
Guilford, Conn. (partial hospitalization, intensive outpatient)
South Windsor, Conn. (partial hospitalization, intensive outpatient)